Soon, masks and colorful confetti will begin to invade the streets all over Italy. Sunday, February 5, 2023, started the carnival, which is a "mobile" holiday and precedes Easter by 6 weeks.
At this time there is an undeniably unique smell: heady trails of perfume, sprinkles of powdered sugar, fried food everywhere that, mixed together, bring to the table characteristic carnival dishes: a feast for the eyes and also (and especially) for the palate.
A celebration characterized not only by dressing up, but also by the preparation of typical carnival dishes, an unbridled enjoyment of food and drink, an excuse to take a break from the usual daily routine. It is precisely on this occasion that Italy, from North to South, celebrates carnival at the table by rediscovering authentic flavors and ancient traditions internationally.
Why do people eat sweets at Carnival?
As to why sweets are eaten for Carnival, it is quickly said. Not too long ago, when religious precepts were considered stricter, Carnival was the period of plenty that preceded the famous forty days of fasting and purification before Easter, that is, the Great Fast. During Carnival, one could eat without restraint because of the abstinence that would follow.
Thus, Carnival also had the function of regulating the sin of gluttony, establishing what foods were to be eaten, usually very substantial ones, and the manner in which they were to be eaten, usually in colossal collective gluttony. Among these foods were, of course, sweets, the true Carnival delicacies.
The most common Carnival pastry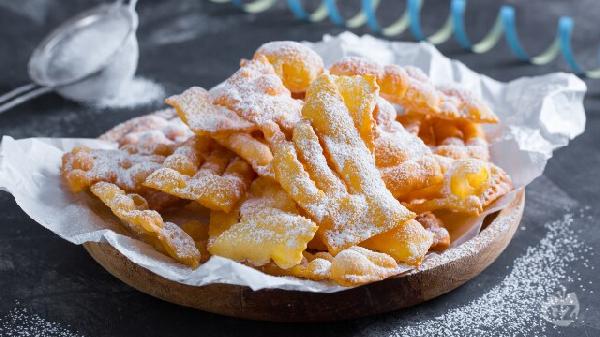 These crispy and delicate fried pastries typical of the Carnival period have different names, chiacchiere and lattughe in Lombardy, cenci and donzelle in Tuscany, frappe and sfrappole in Emilia, cròstoli in Trentino, galani and gale in Veneto, bugie in Piedmont. And more rosoni, lasagna, pampuglie, etc.
They are a very crumbly dessert, made by thinly rolling out a simple dough that is later fried and sprinkled with powdered sugar for the finishing touch.
And what about some typical regional delicacies?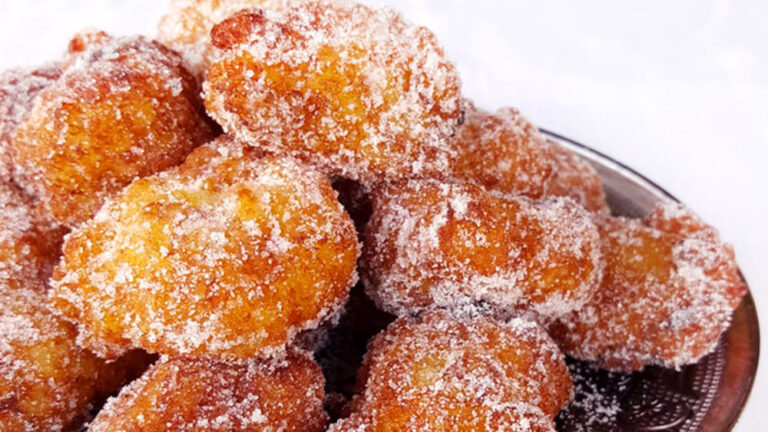 Frittelle in Tuscany are prepared for Carnival and for March 19, the feast of St. Joseph. In both cases, they are made the same way. They are one of the most irresistible traditional desserts, and we defy anyone to say no to a frittella.
The recipe can vary, although the base is always rice cooked in milk along with citrus peels. Raisins and pine nuts then come and go according to taste, right down to recent pastry fillings made with cream or chocolate. It takes two days to make excellent rice fritters, so be prepared in good time if you want to follow the recipe.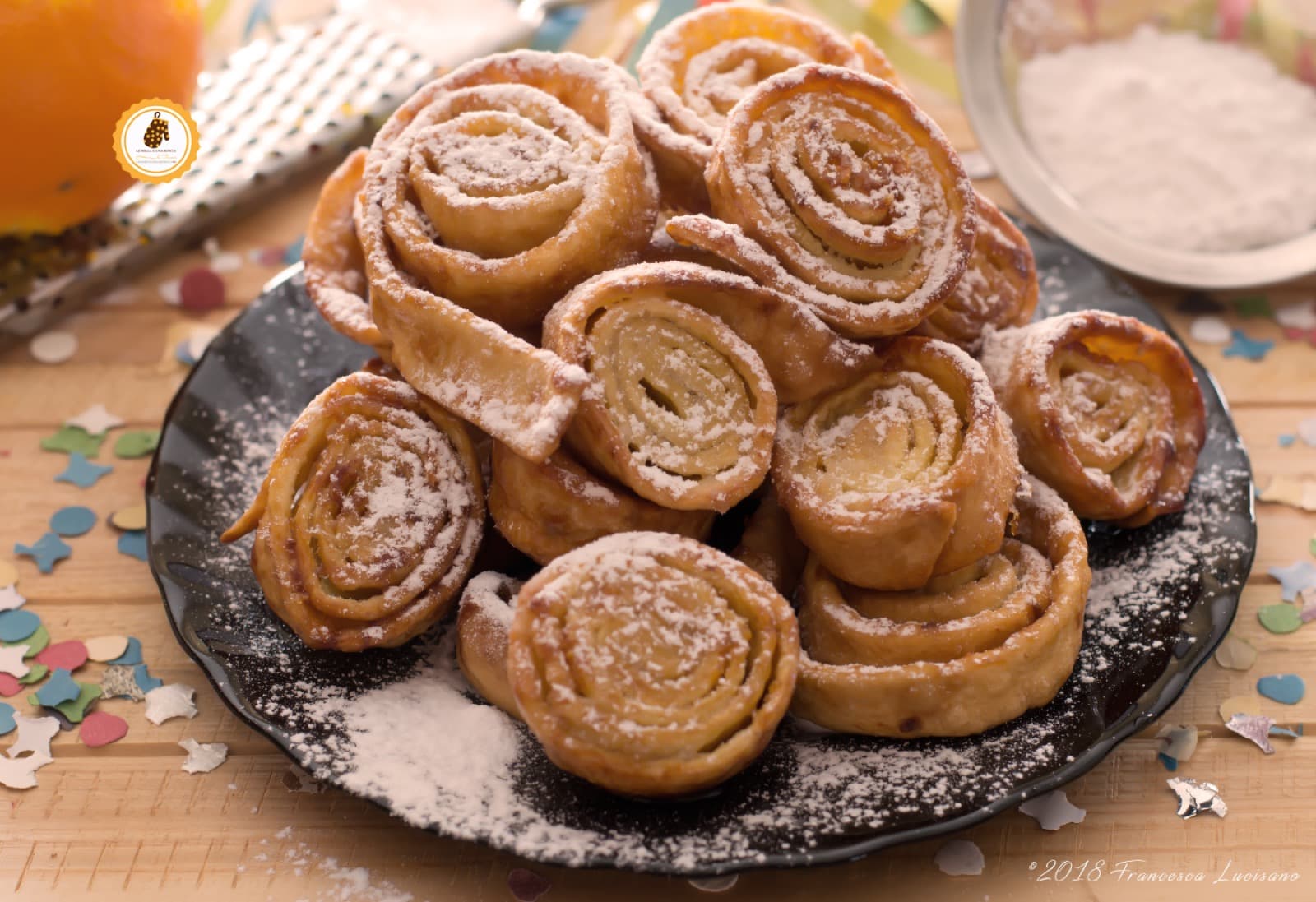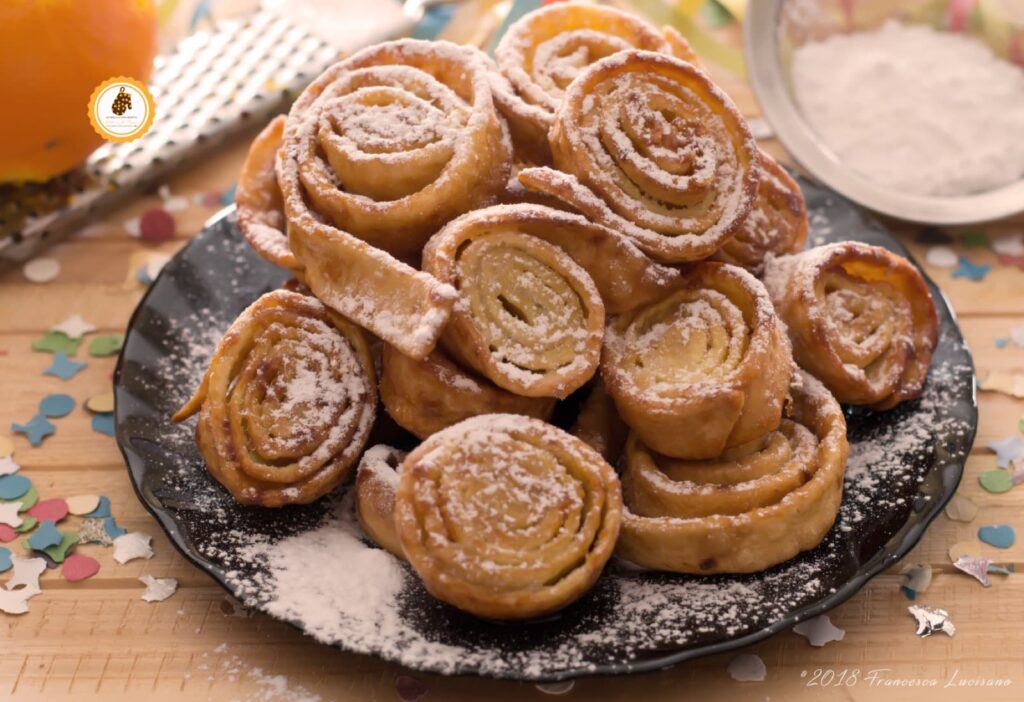 Even a traditional first course like noodles can be transformed into a tasty dessert if you have a little imagination. The peasants of the Apennines knew this, and during carnival they used to prepare this simple and tasty recipe.
Today it can be found just about everywhere with different variations. Forget the classic meat sauce and, after adding powdered sugar and an orange peel to the dough, dip it in plenty of seed oil.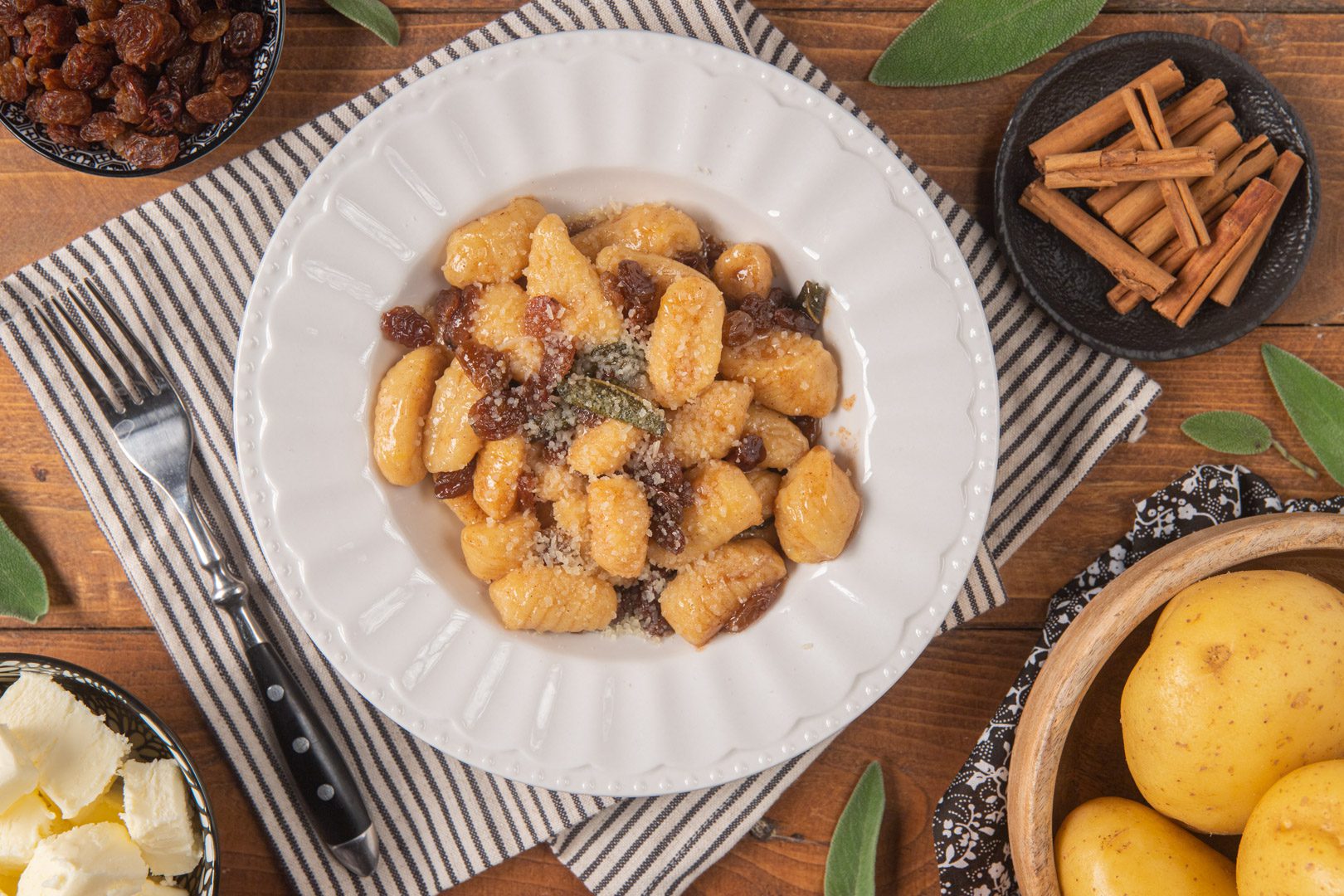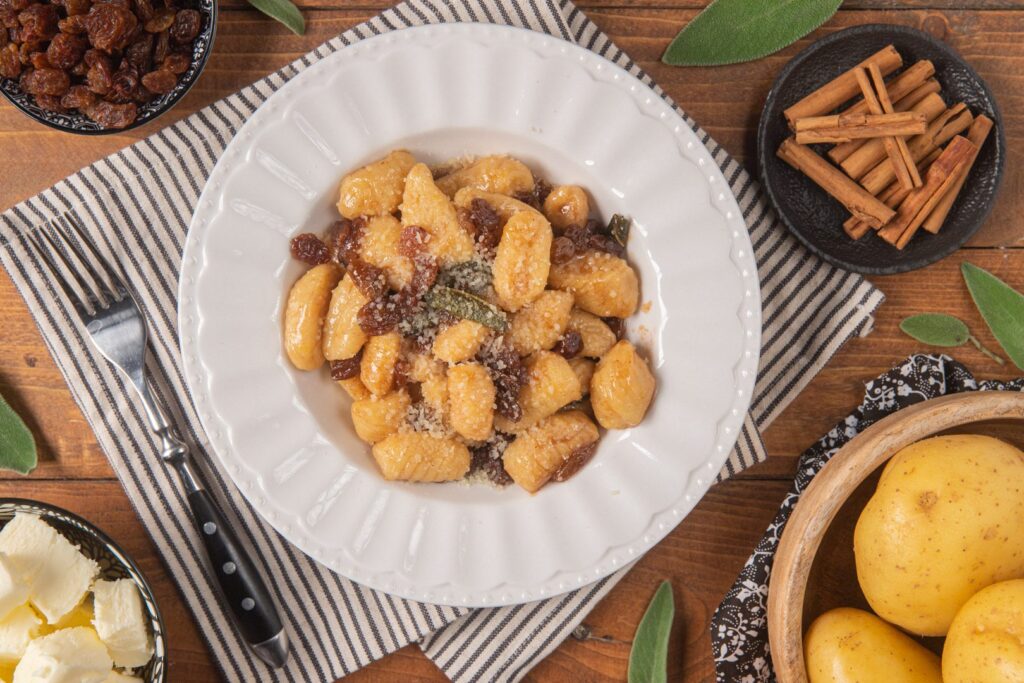 Sweet gnocchi are the symbol of the Verona Carnival, among the oldest Carnivals in our country. It is no coincidence that the culmination of this carnival is scheduled on the so-called "Friday gnocolar," a day of parade of floats opened by the "Papa del Gnocco," Verona's carnival king elected a month before the festivities.
These are a sweet variation on the traditional, savory ones, created by adding vanilla, pine nuts and raisins to the classic dough of potatoes and flour, and are excellent enjoyed while drinking a glass of white wine.
Interested in learning more about Italian cuisine?

Join our food & wine tours