Explore the best places in Italy with stunning Italian tours with Aurea Travel
We share our passion for Italy with our guests and create tailor-made Private guided day tours Italy. All our experiences are truly unique just like our clients.
Italy hosts around 80% of Europe's art and offers a wealth of history. We cover well-known destinations such as Florence, Chianti Hills, Verona, and the Dolomites, along with less frequently visited locations like Bologna with its Food and Motor Valley, Valpolicella, Ferrara, and Lake Garda.
We are passionate about what we do and provide our guests with a bespoke experience and fully customized private Italian tours.
We make you experience the real Italy and get immersed in its culture and traditions.
At Aurea Travel we offer Best Places In Italy, customized packages, including all famous destinations, honeymoon tours, private tours, and group tours to Italy.
We strive for 100% customer satisfaction.
Viva la Dolce Vita!
Italy Travel Tips – Ice Cream in Italy is the best in the world. Don't miss it.
Together with our private guided day tours, self-guided tours and bespoke travel itineraries in Italy, we also offer private transfers.
We could provide your clients with a private driver and offer business travel services for companies, trade fairs, congresses, business dinners, transport of packages / suitcases and confidential documents.
We have a wide modern Mercedes fleet of cars and vans, from economy to premium and business class. Furthermore, we specialize in first-delivery of passengers at the airport, hotel or tours. In addition, we provide a wide range of services related to the accompaniment of tourists, such as travel services, guide services, hotel accommodation, organization of personal security, shopping. We will make your order as comfortable, safe and fun.
We work with large international rental car company, so we could offer special dedicated rates to our clients.
A car rental in Italy will allow you to enjoy Italy in the best possible and comfortable way. Whether you're visiting for business or pleasure, Italy's delicious cuisine, sumptuous landscapes and fascinating heritage and history are best discovered by car. Start your adventure in Milan, Rome, Florence, Venice or Bologna and enjoy the best rates in the industry and a fantastic selection of vehicles.

We believe that traveling should be accessible to everyone, regardless of their budget. Our team has been in the industry for over 10 years and we've seen the evolution of travel. We've seen how technology has changed everything and has created an experience that will make your trip comfortable.
We offer you a wide range of tours that cover everything from the ancient ruins of Rome to the breathtaking vineyards of Tuscany and that too for a great value.
We constantly strive to provide our customers with an unrivaled experience.


On all of our escorted tours, you'll be led by a local, expert, English-speaking guide who will make each destination come alive like only a resident can. Along the way, your guide will share the traditions, culture and history of your destination from a first-hand perspective, and may even add some unexpected off-itinerary adventures. Often times it is our incredible guides our travelers remember and reminisce about most when they recount their experience.
At Aurea Travel, we always provide comfort and quality for customers traveling abroad by providing friendly and professional services. With a well-planned road trip itinerary, we also ensure that every assistance is provided at each step of your journey.
We offer a wide range of customized travel services that can meet almost every need of our clients irrespective of their budget.

A successful travel company is one that has good customer service. But what does it mean? Good customer service means that we have clear and concise communication channels.
Our 24/7 Customer Service support is one of the best in the industry because we are always available for our customers.
We have an experienced staff who will answer all your questions, no matter how big or small the issue is. We also have a team of dedicated customer service agents who can help you with any queries you may have about our services.
Gaining a sense of perspective and appreciation
Visiting a new place is a good way to look at your own life and see it from the other side, so to speak. Seeing places where people have different rights, different incomes, and different ideas will make you challenge your own experiences and opinions and help you appreciate the good in your life that it's often so easy to take for granted.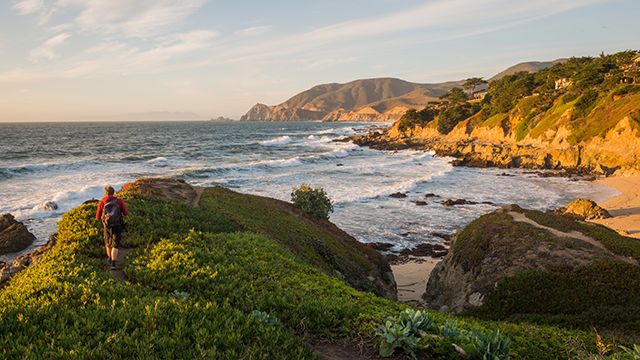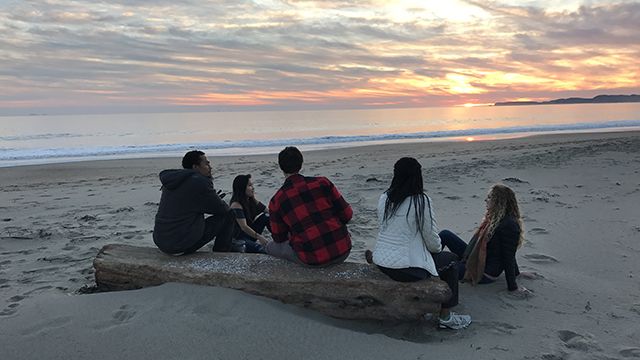 This one is a little cliché, but it's true: no one looks back on their life and wishes they'd upgraded their iPhones more regularly. They think back on the unforgettable train ride in Europe, the time they got lost in New York and found the best slice of pizza, or how they met their husband at a hostel. Your travel experiences will always be with you, and when you need a pick-me-up, they can be a valuable resource for reminding yourself how good life can be.
We offer a variety of packages that can suit every traveler's needs. Whether you're looking for a romantic getaway with your significant other or an adventure with friends, Italy can provide what you're looking for.
At Aurea travels we have just one motive, ie. to make your trip memorable and make it the greatest experience of your life. You can customize your travel with us and we will arrange for your comfort within the budget.

Plan an Unforgettable Experience in Italy Today!
We can help you fit your stay and experience within your allotted budget.