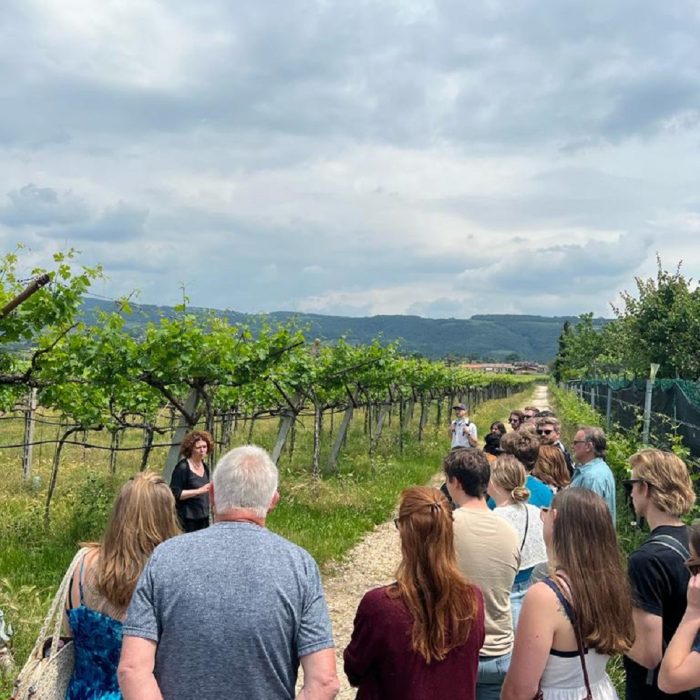 A tour creation is a not an easy task, and requires a lot of preparatory work. Firstly, you have to understand what an area could offer to travellers.
Then, you should preselect the potentially interesting spots and after which, you should go and visit them and negotiate the best possible offers. 
Each tour is like your baby, which means you love them all.
However, we decided to introduce you a new area each month and give you an opportunity to go on a wine tour or just to explore this area at your own pace.
So, we decided to start with Valpolicella area and dedicate the whole month to it, some curiosities, interesting fact, local cuisine, and, of course, to its famous wine, Amarone.
During the whole month of June you will be able to explore Valpolicella at an even better price thanks to a special promo code.
The PROMO CODE is valid on bookings made directly on the website until the 30th of June.
Any tour to Valpolicella up to 30th September can be purchased with a discount of 10%.
Visit our Instagram @aureatravelitaly to get the 10% off PROMO CODE on the Valpolicella tours!
Tours included in the Promo
Follow us on @aureatravelitaly to be the first to see updates and the promo codes!